Elite & Prosperity Family, Wealth & Legacy Event
November 08 - November 12
Join us for an exclusive gathering where we delve into the art of building and growing businesses while preserving wealth for future generations. At DLP Capital, we understand that your legacy is more than just financial prosperity – it's striving to 10x your life while leaving a lasting impact on the world.
Transforming Lives, One Success at a Time


Unlocking Your Path to Generational Prosperity and Business Success.
During this immersive event, we will guide you through the strategies and insights that have helped countless entrepreneurs and business leaders achieve extraordinary growth while helping countless families solidify their financial legacies. With our team of seasoned experts and industry leaders, you'll gain invaluable knowledge and actionable steps to navigate the complexities of wealth management.
Your registration includes:
Daily meals, all speaker sessions, breakouts, keynotes, and family-friendly excursions. (Please note that event registration does not include hotel rooms. Those must be booked separately.)
OUR AMAZING VENUE

Nestled in the heart of Northeast Florida along the world-famous TPC Sawgrass Golf Course, the luxurious Sawgrass Marriott Golf Resort & Spa of Ponte Vedra Beach offers guests breathtaking views of the surrounding area and provides a serene atmosphere to relax and unwind. Escape the chill of fall weather and bask in the Florida warmth as you enjoy world-class dining options, poolside refreshments, and activities designed with families in mind. Rooms in our block are limited—book early to secure your selection! Hotel registration coming soon.
SECURE YOUR LEGACY. SCALE YOUR BUSINESS.
Forge Connections with Like-Minded Business Leaders: Connect with a community of ambitious entrepreneurs and business leaders who share your drive for growth and success. Our event provides a unique networking opportunity to exchange ideas, share experiences, and build relationships with individuals who have achieved remarkable results in their respective industries.
Don't miss this extraordinary opportunity to take your organization to new heights, secure your financial legacy, and create a lasting impact in the world. Reserve your spot at the DLP Capital Family, Wealth, and Legacy Event today and embark on a transformative journey towards generational prosperity and 10x business growth.
Master the Art of Building Your Organization: Learn proven strategies and best practices for scaling your company to new heights. Discover the secrets behind successful organizational growth, including effective leadership, talent acquisition and retention, innovation, and market expansion. Gain insights into building a robust infrastructure that can support rapid growth while maintaining profitability.

Engage in thought-provoking sessions as you learn how to navigate challenges and foster meaningful connections with your family, friends, and colleagues.

Gain insights from industry experts on wealth management and investment strategies, and discover how to grow and protect your financial assets effectively.
Explore how to create a lasting legacy that will positively impact future generations, and understand the importance of ensuring your legacy endures.
Oz Pearlman
Oz the Mentalist
Mentalist
Oz Pearlman
Oz the Mentalist
Oz Pearlman is the most sought after mentalist and renowned mentalist in the country. He developed an interest in magic at a young age and what started as a hobby evolved into a lifelong passion. After a few years working on Wall Street, Oz decided to pursue his dream and become a full time entertainer. He has now been dazzling audiences with his mind reading ability for nearly three decades!
Joline Godfrey
The Unexpected Table
CEO and Founder
Joline Godfrey
The Unexpected Table
Joline Godfrey has been an innovator in financial education for children and parents for over two decades. She is the author of Our Wildest Dreams: Women Making Money, Having Fun, Doing Good; No More Frogs To Kiss: 99 Ways to Give Economic Power to Girls; Twenty $ecrets to Money and Independence: The DollarDiva's Guide to Life; and Raising Financially Fit Kids, and her most recent book, Raffi's SuperPowers, is the first of a series of children's money books. She serves a small coterie of private clients around the world, hosts a range of innovative programs, and continues to write and speak about issues relevant to thought leader families.
Michael Cole
R360
Managing Partner
Michael Cole
R360
Michael A. Cole is an industry veteran with more than 20 years of experience building successful wealth management firms. In addition, he has worked with almost 1000 families personally in helping them navigate successfully through the strategic and tactical issues of managing multi-generational wealth. Currently, Michael serves a Managing Partner for R360 which is an innovative by invitation only membership group of strategic wealth creators and their families.
Richard Wilson
The Family Office Club
CEO & Founder
Richard Wilson
The Family Office Club
Richard C. Wilson is a third-generation Eagle Scout, husband, and father of 3 living in Scottsdale, Arizona. He is the CEO & Founder of the Family Office Club, the #1 largest association of over 3,000 registered ultra-wealthy families and their family offices. Richard has helped create and formalize 150+ family offices and counts a shark from Shark Tank, several billionaires, many REITS, and 700+ investors with an average net worth of $28M as clients. Richard works with clients through InvestorClub.com and Doctor's Investor Club where he helps them access top-screened direct investments. Richard's 22-person team operates multiple media platforms including Billionaires.com where he is interviewing 100 billionaires. Grant Cardone said Richard was the smartest person ever interviewed on his show, and so far Richard has interviewed 25 billionaires including Tony Robbins, Mark Cuban, Jeff Hoffman, and Mitzi Purdue.
Trav Bell
Author, Speaker
The Bucket List Guy
Trav Bell
Author, Speaker
Trav Bell is The Bucket List Guy...The World's #1 Bucket List Expert.
As a self-appointed ʻBucket Listologist', Trav helps people live their Bucket List before it's too late! His unique life-engagement message
really wakes you up, stops ground-hog days and helps you to experience more fulfilment.
He says, "A Bucket List is a tangible Life Plan…where our Business Plan or Career Plan should fit into our Life Plan & not be the other way around."
No one practices what they preach more than Trav. His 'crazy' globetrotting adventures are contagious, hilarious & always fresh. He is the author of the best-selling book, the MY BUCKETLIST BLUEPRINT, a TEDx Thought Leader, a Certified Speaking Professional & is also the Founder CEO of Bucket List Coaches who are now on a mission to help 10 million BucketListers #tickitB4Ukickit.
Before Trav became ʻThe Bucket List Guy', he founded & franchised a chain of personal training studios across Australia. Starting with 1 client, he & his team went on to do over 2 million personal training sessions & motivated 10's of 1000's of clients.
This is why Trav is now regarded as one of the world's most in-demand motivation speakers.
Lloyd Reeb
Halftime Institute
Founding Partner for the Halftime Institute
Lloyd Reeb
Halftime Institute
Lloyd was a successful real estate developer and owner of luxury senior housing facilities when his idea of success changed dramatically, and his life's focus shifted to second-half significance. Together with his mentor, the late Bob Buford, Lloyd helped launch the Halftime Institute, a global team that teaches, coaches and connects successful men and women in pursuit of significance. For over 20 years, Lloyd has helped leaders make their second half their best half – he has clocked over 20,000 hours of coaching and has taken this message around the world. Lloyd is the author of From Success to Significance: When the Pursuit of Success Isn't Enough; The Second Half: Real stories, Real adventures, Real significance; and with his wife, Linda, co-wrote the e-book, Halftime for Couples. Lloyd and Linda enjoy living near Charlotte, North Carolina. They have three adult children, all married, and three precious grandchildren.

Matt King
GoBundance
Husband. Father. Brother. Son. Friend. Matt King is an entrepreneur and operations executive with over a decade of experience building and scaling firms across a number of industries including finance, real estate and retail. Never afraid to jump-in and get his hands dirty, Matt enjoys building high performing teams that lift each other up. He currently serves as the CEO of Gobundance, a high-level entrepreneurial group, as well as spinoff company Gobundance Champions. In addition to Gobundance, Matt has spent years overseeing DRO Investments, where he is in charge of multiple portfolio companies, executing investment decisions and planning and implementing a variety of personal and business functions including complex tax and estate planning. Matt loves to achieve success through building incredible teams and putting in place organizational structures that are designed to outperform the competition. When he is not working, Matt enjoys spending time with his wife Melissa, daughter Rylan and son Bodhi, traveling and playing golf.
Julia Myers
Public Speaker & RE Investor
Julia Myers
Julia says, "generational wealth without wisdom is like playing the lottery. Don't leave your legacy to chance." She is a real estate investor, public speaker, and advocate for financial literacy. Her guide, "5 Family Financial Conversation Starts" is a great resource for raising financially savvy children.
Brett Swarts
Capital Gains Tax Solutions
Founder
Brett Swarts
Capital Gains Tax Solutions
Brett is a Deferred Sales Trust™ Trustee, DST expert, capital gains tax deferral expert, investment real estate expert, multifamily broker, and the founder of Capital Gains Tax Solutions – a company helping individuals to defer capital gains tax on the sale of their highly appreciated assets, eliminate the need for a 1031 exchange, and unlock transformational wealth building options so they can create & preserve more wealth.
He created 'Capital Gains Tax Solutions' to equip high net worth individuals and their trusted advisors with the Deferred Sales Trust™ tool to help them solve capital gains tax deferral limitations. The first step to a great exit and wealth plan is to clarify your exit plan and prepare to sell your highly appreciated asset when the time is right for you. The second step is to set up the DST, then sell your asset and defer your capital gains tax. The last step is to have the funds invested in a diversified portfolio of liquid investments, real estate or business ventures. The foundation to these 3 steps is timing and using the Deferred Sales Trust. Make time your friend using the Deferred Sales Trust by never having to invest into anything you don't want to or when you don't feel the timing is right for you.
Nick Stonestreet
Ronald Blue Trust
CEO
Nick Stonestreet
Ronald Blue Trust
Nick Stonestreet is the CEO, chief investment officer, and senior partner of Ronald Blue Trust. Nick has more than 30 years of financial services experience and has managed a broad spectrum of wealth management businesses. As CEO, Nick is active in developing Ronald Blue Trust's strategic initiatives and oversees the overall management of the organization and its divisions. As chief investment officer, he heads the investment department as they develop and implement investment strategies that seek to increase the probability of successfully meeting clients' financial planning goals. Prior to becoming CEO, Nick co-founded and was CEO of Vident Financial, an investment management firm. He also served as Regional Head of Private Wealth Management for Regions Financial. Before that, he worked at Merrill Lynch in several capacities including chief executive officer of Merrill Banc Suisse and global head of international trust and wealth structuring, global co-head of private wealth services, and director of private banking. He was also the director of Private Banking in Amsterdam, NL. In addition, Nick has been chief executive officer at BCR and started his career at Sun Trust Bank. Nick earned his master's degree in international business studies from the University of South Carolina in Columbia, South Carolina.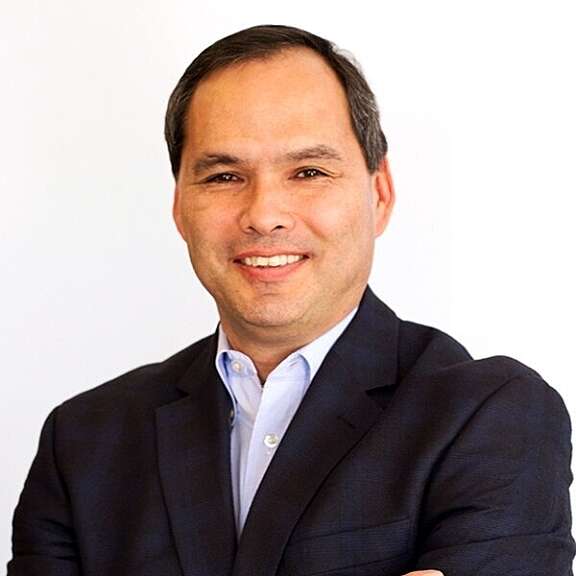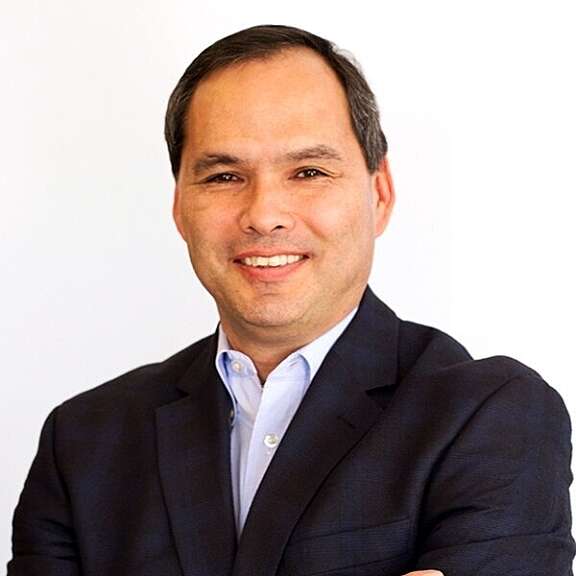 Bill High
The Signatry
Bill High is the Chief Executive Officer of The Signatry: A Global Christian Foundation. He works with families, individual givers, and financial advisors, sharing the Foundation's message regarding biblical generosity, stewardship in the church, and charitable giving. Prior to The Signatry, Bill was a partner with a national and international law firm, Blackwell Sanders LLP. He remains of counsel with the law firm Sanders Warren & Russell LLP. He is also the founder of iDonate.com, Generous Life, FamilyArc, and Christian Foundation Grants. Raymond currently serves as CEO of iDonate, a SaaS-based digital fundraising and donor engagement platform, based in Dallas, Texas. iDonate empowers nonprofits, ministries, and churches to provide superior giving experiences, connect more effectively with their online donors, and raise more funds.
Dr. James M. Dahle
The White Coat Investor
Founder
Dr. James M. Dahle
The White Coat Investor
James M. Dahle, MD, FACEP, FAAEM is a practicing emergency physician and the founder of The White Coat Investor. After multiple run-ins with unscrupulous financial professionals early in his career, he embarked on his own self-study process to become financially literate. After seeing the benefits of financial literacy in his own life, he was inspired to start The White Coat Investor to assist his colleagues. At the time, there was nobody providing unbiased financial education to doctors at any point in their training. Now, more than a decade later, financial wellness is widely recognized as a critical life skill for all physicians and similar professionals. Dr. Dahle remains committed to the original mission of The White Coat Investor to "help those who wear the white coat get a fair shake on Wall Street." He currently serves as the CEO, a columnist, and the host of the podcast.
Dr. Dahle is a proud father of 4 children and spends his free time adventuring around the world. If you can't find him, he is probably hiding in the mountains or desert of his home state of Utah.
Pete Vargas
Advance Your Reach
Founder & CEO
Pete Vargas
Advance Your Reach
Pete Vargas' relationship with his father was changed forever by one man's message on a stage in 2003! And since that day Pete has dedicated his life to the power of stages to help leaders enhance their impact and revenues. Pete understands how difficult it is for people who have a powerful message inside of them—or someone running a business—to get the attention they deserve! That's why he has mastered the art and science of systematically teaching business leaders, entrepreneurs, and influencers how to grow their businesses by harnessing stages and platforms. He's changed the speaking industry forever!
In 2016, Pete founded Advance Your Reach to share his proven platform-building framework to help speakers, small business owners, nonprofits, and anyone who wants to share their message and leverage stages to impact lives and grow their businesses. This proven methodology has helped book over 328,000 stages worldwide, generated over $522,000,000 in revenues—on the way to an audacious goal to impact 1 billion people through 1 million stages by 2027!
Pete's system is responsible for booking stages like the White House, Oprah, Traffic & Conversion, and The World Series of Sales, among many others. Advance Your Reach has been featured in Forbes and has been on the Inc. 5000 list of fastest-growing private companies for three consecutive years! Pete and his team also created a record-breaking online challenge during the onset of the pandemic, which influenced hundreds of thousands of people and drew industry leaders like Ed Mylett, Grant Cardone, John Maxwell, Russell Brunson, Sara Blakely, Tony Robbins & Dean Graziosi, Michael Hyatt, and Daymond John to become part of the movement. His proven methodology is transforming countless lives and businesses worldwide.
Today, Pete is helping people harness the power of their Signature Talk—the highest-converting marketing tool! In a partnership with Grant Cardone, his unique, powerful 10X Stages Company helps clients book the most important stages worldwide. Whatever your niche or mission, Pete's company, Advance Your Reach, will help you powerfully spread your message and supercharge your impact and revenue!
Don Wenner
DLP Capital
Founder + CEO
Don Wenner
DLP Capital
Don, Founder & CEO of DLP Capital, is highly experienced in all facets of housing as well as in scaling high growth entrepreneurial companies through utilization of the DLP Elite Execution System, for which DLP has been ranked in the Inc. 5000 fastest growing companies in the US for a remarkable, 9 consecutive years.
Agenda
Wednesday, November 08, 2023
Thursday, November 09, 2023
Wealth & Prosperity Sessions
Capital Dinner Cocktail Reception
Friday, November 10, 2023
Wealth & Prosperity Sessions
Dinner and Entertainment by Oz Pearlman
Saturday, November 11, 2023
Wealth & Prosperity Breakouts
Bank Shareholder Meeting (Bank Shareholders Only)
Bank Shareholder Dinner (Bank Shareholders Only)
Sunday, November 12, 2023