I am excited to share with you the first edition of Don's Thoughts. This newsletter is something I have been planning for a couple of years now. Why did it take so long? I guess you could say I had to get my thoughts together first…

The topics for Don's Thoughts come from various inspirations. I invest a lot of time in learning, from reading a few books a week, to being a part of a number of learning-centric organizations, to doing research, to interviewing incredible people on my podcast Impact With Don Wenner, to hosting our Elite & Prosperity events with world-class teachers and speakers, to participating in DLP's Driven 4 Greatness where, every couple of weeks, a different DLP leader presents to the group on the book we are reading together, to simply asking lots of questions to the incredible people all around me.

I will share my thinking, what is on my mind, what I am seeing and experiencing, with the goal of bringing new insights and perspectives to you that will help make a positive impact on your life. I aspire for Don's Thoughts to be an enjoyable and insightful reading that you will look forward to receiving. There are no big secrets here–I welcome you to send these newsletters along to whomever you think will receive value.
Let's Get Started
The biggest focus of my thoughts over the past few weeks has been laying out DLP Capital's and my family's direction forward–our compass. There are three different compass formats that I use to guide my life, family, and business–The Elite Compass, The Family Compass, and The Personal Compass.

The Elite Compass was featured in the first chapter of my first book, Building an Elite Organization and the Personal compass will be a core topic of Building an Elite Career, my second book coming out in Q2.
We will be sharing our Vision forward for DLP, unveiling our updated Compass including our 1 year bullseye of all we will accomplish in 2022, this Thursday, January 13 at DLP's 5th annual Vision Day.  We welcome you to join if interested. You can sign up to watch it here.
"I have to say I have never been more excited about the future of DLP."
We have the best leadership team we have ever had, have very clear and significant goals for the next year, and our team members are extremely engaged and aligned with our purpose, our BHAG (big hairy audacious goal), and core values. We have never had a clearer vision of where we are going. Now, this does not mean we don't have a lot of work to do, we certainly do. I believe everything starts and stops with leadership, and due to our growth, we have some significant "leveling up" to do in terms of adding more senior leadership. We have roughly ten key leadership seats to fill this year. Even more critical will be to develop leadership throughout the organization. Developing leaders and future leaders is the number one opportunity and challenge of every great organization.

When you are setting big goals, you are, in effect, creating change. You can not grow without change. However, not everyone loves the idea of change. I personally believe people do not fear change, but instead fear not being prepared for change. This is why clearly communicating the direction forward; i.e. a compass, is so important. Even when you know where you are going, change can still be hard. When going through any significant change things actually often get worse, messier, and more difficult in the middle of change. This can be frustrating, and for those less experienced with change management, it can be demoralizing and can often lead to "giving up" on the change and just accepting the old, familiar way. I encourage you to embrace the pain of change. Nothing great is achieved without some pain and sacrifice. Consistently remind yourself of why you are making the change and what the outcome will look like.
Where I've Been
Where I'm Going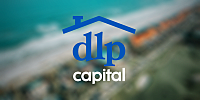 Thayer Pointe, Kaleen Texas
This 266 unit rental home community was built in 2019. DLP Capital acquired the property in an Impact joint venture partnership with a new sponsor relationship, Productive Capital Associates.
Orchards Farm, Shelby Road & Rendon Road, Fort Worth, Texas
Orchard Farms is entitled land in Ft Worth, TX, where DLP will develop and build a community of 643 single family rental homes over the next two to three years. The development plan consists of 3 phases. The land was acquired from DLP Elite Impact Member JMJ. JMJ will stay involved as a development partner.
Mansions at Marine Creek, 5201 Shadydell, Dr. Fort Worth, TX
This acquisition is fully entitled land in Ft Worth, TX, where DLP will develop and build a community of 638-unit multifamily rental community over the next two to three years. This land was also acquired from DLP Elite Impact Member JMJ. JMJ will stay involved as a development partner.
Driven for Greatness Book Thoughts
Ever since our first one in 2016 - with just 19 people - our bi-weekly Driven For Greatness meeting is where all of DLP comes together to focus on improving ourselves and learning from the best. Each month, we pick a book with lessons that we can apply to ourselves and our organization, and we share our learnings with each other. Last month, we read Risk, by General Stanley McChrystal and DLP'ers Chris Eddy and James Boyce led our discussions.
Some of the key take-aways from the book for us were:
Defining what makes a risk (Threat x Vulnerability = Risk)
Learning how to minimize risks in our own lives
Identifying the ten dimensions where we have the power to affect risk
2022 Market Prediction
I am often asked to make market predictions, especially when the calendar turns to a new year. What will 2022 hold for home and multifamily markets?
I feel the demand for community rental housing investments will continue to be at all time highs, and we will see record breaking transaction volume along with 8-10 percent increase in values. It is likely that demand for single family homes will remain extremely strong, with the investor demand for single family fueling the market and pricing. I expect to see 6-8 percent increase in values.

The demand for housing from renters will continue to drastically outpace supply and in turn we will see 6-8 percent growth in rents. But I also feel, due to the strengthening economy, that Incomes will increase by 4-6 percent for the average working family, nearly keeping up with rent growth. While this will not solve the affordability crisis, it may help ease the burden for some families.

With the continued ups and downs with the COVID pandemic, it is unlikely the Fed will raise Interest rates much, if any. That could lead to a stifling of the economy where housing has been one of the bright spots. I see rates remaining low, with rates for real estate financing possibly increasing by a modest 15-25 basis points. Finance/leverage will continue to get more aggressive to compete for business and we will see leverage increase 3-5 percent. One of the outcomes could be record-breaking construction starts.
In short, the housing market will be very strong in 2022.
I never said the year will be without challenges. The challenge in 2022 as an investor will be finding deals. But, as the great Sam Zell says,
"We don't buy markets, we buy deals."
and I am confident DLP will be able to continue to source deals that will achieve our short- and long-term investment targets through our investment approach and deal-sourcing activities. We are targeting $1 billion in acquisition of existing rental housing communities and development projects of both multifamily and single family communities in addition to $1.5 billion+ in deals financed as the lender.
Subscribe to Don's Thoughts