Let's Dig In
DLP Capital recently released our latest quarterly report. It includes detailed investment fund results that are of high importance to investors, and I'm happy to say our performance was nothing short of awesome. We are definitely continuing our upward trajectory in the mission of doing well while doing good.
For anyone who wants to understand how DLP makes an impact, this is an important read. Besides the fund reports, it gives an overview of what is going on within our company and details some of the ways we are touching communities.
HIGHLIGHTS
Message from CEO Don Wenner
Housing market outlook and predictions
Our 2,000 investor milestone achieved
Company awards and accolades
DLP Capital membership event recaps
Our impact on four American crises
Investment fund performance
Future events and opportunities
Each month at DLP, we highlight one of our ten core values.
These core values truly drive the decision making at DLP, and drive the people we hire into our organization, and the people who stay with DLP year after year. This month's core value is:
Servant Leadership
We influence and impact our community, clients, and ourselves by exemplifying integrity, positivity and humble confidence.

This represents an adjustment to one of our previous core values: Leadership. Why did we feel the need to change this one? We want to make it clear that leadership is a two-way street, rather than a basic superior/subordinate situation. We've always been dedicated to leadership and we've always believed in serving others above all other priorities. To better articulate this, we've updated our core value from "Leadership" to "Servant Leadership" to exemplify that our goal of leadership is to serve. We lead to serve our fellow team members, clients and communities.
Our Servant Leadership core value means that:
We empower our people
We invest in our people
We treat people with respect and kindness
We are aligned with our team and our reports
We celebrate our people and their wins with sincere and specific feedback and positive reinforcement
We reward, acknowledge, and actively appreciate our people
We positively impact people's lives
Driven 4 Greatness — Part 2 Of Extreme Ownership
This is a meeting we have been doing now for ten-plus years. Essentially, it started as a book club. I was reading a book called The 21 Irrefutable Laws of Leadership by John Maxwell, and loved it so much I decided to invite my teammates to read the book with me. We started meeting every other week to discuss the book. That led to us reading another book together, and another, etc. Over the years, we have read more than 150 books together, many of them multiple times. Today and for the last number of years, Driven 4 Greatness has been a voluntary group at DLP. As we have grown, the attendance and membership has remained at about 50% of all of DLP, so today that is over 200 people. We meet every other Thursday at 8 a.m., and we read on average one book together each month. Two DLP team members volunteer to lead us through a presentation and discussion on the book we are reading, breaking it into two halves, and each leading one Driven 4 Greatness meeting. Our current book is Extreme Ownership: How U.S. Navy Seals Lead And Win by Jocko Willink and Leif Babin. DLP team member Steven Cox led this session, which covered the second half of the book. (Denise Laferrera led our first session, which covered topics including traits that leaders and teams must exhibit in order to be successful in their mission.)
Key takeaways from the book:
Leaders and their teams must prioritize and execute to be decisively engaged, without losing focus and becoming overwhelmed.
There should be a decentralized command, with leaders setting the tone and expectations. Teams can execute on the plan within those parameters—and make informed decisions in the moment.
Teams should debrief after the fact and be honest and open about what went right and what went wrong.
Leaders must communicate up and down the chain to help junior members understand their role, and help senior members stay informed.
The importance of decisiveness amid uncertainty—so leaders can make the best decision based upon immediately available information.
Understanding the Dichotomy of Leadership—freedom equals discipline. It is all about building a balance between the two.
Where I've Been
Where I'm Going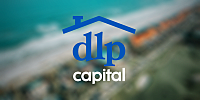 IMPACT with Don Wenner
The IMPACT with Don Wenner podcast is a great source for information on topics like the Job Crisis, Housing Crisis, Affordability Crisis, and Happiness Crisis, so you can have the knowledge you need to make an IMPACT in the world.
This past week I interviewed Paul Smith, one of the world's leading experts on organizational storytelling. a storytelling coach, and author of three Amazon #1 bestsellers: Lead with a Story (now in its 11th printing, and published in 7 languages around the world), Sell with a Story, and The 10 Stories Great Leaders Tell.

Paul Smith - Lead with a Story
HIGHLIGHTS OF THE EPISODE
We reviewed his amazing books and dissected what great storytelling is and how leaders can utilize it
We talked about parenting with a story and how storytelling can positively influence how we raise our children.
We discussed how our listeners can use storytelling to make an impact in the world.
Side note… Paul is also a keynote speaker and will be at the DLP Elite Mastermind event in March in Ponte Vedra Beach, FL. If you want to learn more about that event or buy tickets you can go to dlpcapital.com/elitemarch.
David T. Fischer - Opportunity + Action = Happiness
And in case you missed it, here's a recent episode where I interviewed business executive, philanthropist and former U.S. Ambassador to Morocco David T. Fischer about attracting the right team members in a scaling business and how to find happiness through opportunity.
Fundamentals Of Living Fully: The 8 F's
Over the last number of years in my pursuit of Living Fully, one of DLP's core values, I have developed what I believe to be the formula for a life of significance, fulfilment, prosperity, and happiness, the whole formula I will cover in future editions.
The central thought of living a full life is the 8 F's: faith, family, friends, finance, fitness, fulfillment, freedom, and fun.
By putting intentionality and focus around all of these areas as a part of "one plan" for your life, you can truly live fully. We have an entire day–Living Fully Day–dedicated to being a launch point for all of our team members to live a full life.
We have a process of assessing our lives, setting goals, and then putting those goals into an annual Living Fully Dashboard, which I will also dig into in a future edition.
In this issue, the F I will cover is Fitness. I am passionate about fitness and health—what I like to call FitLife. One of my long-term goals is to live to 150 years old, and have a long HealthSpan, not just lifespan (i.e. live mentally and physically healthy and active). I believe we are on the cutting edge of some amazing breakthroughs that are going to make living much, much longer more common. Probably the best book that summarizes so much of the amazing revolution going on is Tony Robbins' new book Life Force.
Here are some of the central focuses of my health and fitness routines.
Movement. I believe consistent movement is key, not just to physical fitness, but also mental fitness. This can be running, jogging, hiking, biking, swimming, weight lifting, etc., or it can simply be walking. The key is movement and activity. I target 120,000 steps each week. I do a lot of my movement typically walking or hiking outside in nature, sometimes in solitude or listening to audio books, and during alignment meetings with my leaders and interviews and calls with members of my tribe. I play a lot of basketball, in addition to biking, hiking, and pickleball, typically all with my kids. I do weight training 3-4 times a week, typically for 30-40 minutes. Getting into an active heart rate most days, even for a few minutes, should be a part of your routine
Flexibility. Flexibility is key to long-term health and quality of life. Stay flexible. Stretching and yoga are two great methods for maintaining or increasing flexibility
Mental Sharpness. For me, this is not much of a challenge today with the amounts of stimulation and problem-solving that is a part of my everyday life, but I still use programs like BrainIQ to help maintain sharpness.
Diet. I focus on generally a low-carb, low-sugar diet. Not quite keto, but along the lines of keto in terms of the limited sugars and carbs. In addition, I practice intermittent fasting 5-6 days a week, typically only eating one meal a day, and limiting nearly all of my calorie intake from 5-8 p.m. Weight loss or avoiding weight gain, for most, is as simple as consuming less calories than you consume.
Sleep. Many people ask me "when do you sleep?" or assume I must not sleep much at all. I know many successful leaders will talk about how little they sleep, as sort of a badge of honor, but sleep is incredibly important. What is more important than the quantity of sleep is the quality of sleep. I put a lot of focus on the quality of my sleep, and making sure when I am "in bed" I am asleep, and getting quality sleep. Going to bed and getting up at consistent times makes a big difference in quality of sleep for many. In terms of quantity of sleep, I average 6 hours and 10 minutes per night, on average 11:15 p.m. to 5:30 a.m.
Tools. I use a few tools to help track my sleep, my activity, my weight, heartbeat, calories, etc. I use the Oura ring, Fitbit, and the 8 Sleep bed cover (has made a big difference in sleep quality). All three of these tools track my sleep quality, resting heartbeat, etc. In addition, I use a glucose monitor via NutriSense.
Taking care of our health and being mentally and physically fit leads not only to longer life, but a much higher quality of life and a significantly more productive and impactful life. If you want to be happier, more energized, and engaged, then put focus on building routines and habits that lead to greater levels of fitness and health.
Finally, I highly encourage setting up an executive physical and getting yourself checked out from top to bottom, and understand exactly where you are today. One of the best places in the world to go, and where I go, is the Mayo Clinic.
Closing Thoughts
I want to close with something from Jim Collins. Something he wrote in Built To Last has stuck with me. In that book, he exposed some myths about working at visionary companies. This one resonates with me because of the culture we have worked very hard to create at DLP.
Myth #7: Visionary companies are great places to work, for everyone.
Reality: Only those who fit extremely well with the core ideology and demanding standards of a visionary company will find it a great place to work. If you go to work at a visionary company, you will either fit and flourish, probably could not be happier, or you will likely be expunged like a virus. It is binary. There is no middle ground. It is almost cult-like. Visionary companies are so clear about what they stand for and what they are trying to achieve that they simply do not have room for those unwilling or unable to fit their exacting standards.
For us, it comes down to hiring the right people who make things happen, and setting clear expectations to help them achieve success.
Subscribe to Don's Thoughts