New Website!
The new online presence for DLP Capital went live last week. After many months of hard work by several of our team members, I am excited to share our new website DLPCapital.com. It has a fresh, clean look and is very easy to navigate. It presents the DLP brand better than before, reflecting our position as a high-growth, high-value company. Please check it out and let me know what you think!
New Executive!
We give a warm welcome to Gunnar Tande, our new Chief Operating Officer. Gunnar has a rich background in the multifamily and finance sectors, and has a reputation as a strong, effective leader. He will be critical to our organization's execution of our long-term vision and operational goals. Read more about Gunnar here.

New Acquisition!
DLP Capital announces the purchase of The Proper, a 235-unit apartment complex, located in Houston, Texas. It's a short drive from the University of Houston campus, and was originally a student-housing property. It will be renamed DLP Proper, signifying DLP Capital's continued commitment of bringing workforce housing to the city of Houston. DLP Proper will convert some of the units into traditional apartments, creating a mix of student and workforce housing. Read more about this acquisition here.

5 Keys to Success, Significance and Happiness
I have spent a considerable amount of time over the last handful of years, working to determine what the "keys" are to a life of success, significance, and happiness. I have read over a hundred books, spoken with and interviewed hundreds of successful people, attended countless events, formed hypotheses and tested them. I am excited to share that I have finalized my findings and I am convinced that I now know the 5 Keys to Success, Significance and Happiness. I will be teaching these keys at our March event. I will hold you in suspense a bit until then, but I will share that the first key, and where it all starts, is Intentionality. Being intentional with all areas of your life. What you want to accomplish, where you want to focus your time, talent, and treasures, and who you want to live life with. Bringing intentional focus to each area of your life, and to how you spend all of your time, sets the foundation for a successful, significant, and fulfilled life.
Each month at DLP, we highlight one of our ten core values.
These core values truly drive the decision making at DLP, and drive the people we hire into our organization, as well as the people who stay with DLP year after year. This month's core value is:
Driven for Greatness–Unleashed
This is a meeting we have been doing now for ten-plus years. Essentially, it started as a book club. I was reading a book called The 21 Irrefutable Laws of Leadership by John Maxwell, and loved it so much I decided to invite my teammates to read the book with me. We started meeting every other week to discuss the book. That led to us reading another book together, and another, etc. Over the years, we have read more than 150 books together, many of them multiple times. Today and for the last number of years, Driven 4 Greatness has been a voluntary group at DLP. As we have grown, the attendance and membership has remained at about 50% of all of DLP, so today that is over 200 people. We meet every other Thursday at 8 a.m., and we read on average one book together each month. Two DLP team members volunteer to lead us through a presentation and discussion on the book we are reading, breaking it into two halves, and each leading one Driven 4 Greatness meeting. Our latest book is Unleashed: The Unapologetic Leader's Guide to Empowering Everyone Around You by Frances Frei and Anne Morriss. DLP team member Veronica Hightower led the session covering the first half of the book, while Thai Pereira led the session covering the second.
Key takeaways from the book:
Leadership is about empowering other people as a result of your presence—which should continue in your absence.
Leaders build trust by displaying empathy, logic and authenticity.
People tend to stretch to reach goals when leaders communicate clear expectations.
Leaders empower teams when differences are celebrated, allowing each team member to contribute their unique skills and abilities.
Strategy empowers organizations by showing employees how to deploy the resources they control (time, focus, capital, etc.)
Culture is the guide that touches everyone in the organization, dictating how they act toward each other and to what level they contribute
Where I've Been
June Leadership Event Benefiting Make-A-Wish
Our business is focused on making a positive impact, and we look for every opportunity to do that in every way possible. As part of our June leadership event, being held in Asheville, North Carolina, we are participating in a 28.3-mile Trailblaze Challenge, benefiting Make-A-Wish of Central and Western North Carolina. I have challenged our leaders to participate and raise funds from sponsors. Additionally, DLP Capital will match each dollar raised. If we have full participation and the goals we have set are met, I expect that we can generate in excess of $125,000 for this worthy organization.
If you would like to donate, please do so by clicking here.
Where I'm Going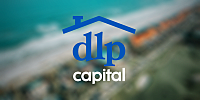 IMPACT with Don Wenner
The IMPACT with Don Wenner podcast is a great source for information on topics like the Job Crisis, Housing Crisis, Affordability Crisis, and Happiness Crisis, so you can have the knowledge you need to make an IMPACT in the world.
This past week I interviewed author, speaker and consultant Jim Sheils to discuss the efforts he is making to impact the affordable housing crisis in America. He also discussed creating a legacy for your family and balancing his work/life integration to make sure he is present for his company, his investors, and also ever-present for his children and spouse.
Jim Sheils - 18 Summers
Highlights of the Episode:

The 3 most important steps to connecting with your child in a meaningful way
The concept of family board meetings and the impact they can have on your family
And finally, what would your 75-year-old self say to you?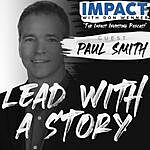 Paul Smith - Lead with a Story
In the previous episode, I interviewed Paul Smith, one of the world's leading experts on organizational storytelling, a storytelling coach, and author of three Amazon #1 bestsellers: Lead with a Story (now in its 11th printing, and published in 7 languages around the world), Sell with a Story, and The 10 Stories Great Leaders Tell.
Paul is also a keynote speaker and will be at the DLP Elite Mastermind event in March in Ponte Vedra Beach, FL. If you want to learn more about that event or buy tickets you can go to dlpcapital.com/elitemarch.
Fundamentals Of Living Fully: The 8 F's
Over the last number of years in my pursuit of Living Fully, one of DLP's core values, I have developed what I believe to be the formula for a life of significance, fulfilment, prosperity, and happiness, the whole formula I will cover in future editions.
The central thought of living a full life is the 8 F's: faith, family, friends, finance, fitness, fulfillment, freedom, and fun.
By putting intentionality and focus around all of these areas as a part of "one plan" for your life, you can truly live fully. We have an entire day–Living Fully Day–dedicated to being a launch point for all of our team members to live a full life.
We have a process of assessing our lives, setting goals, and then putting those goals into an annual Living Fully Dashboard, which I will also dig into in a future edition.
In this issue, the F I will cover is Freedom. Freedom is a combination of reality and of a feeling that you have the ability to do whatever you would like to do. People often get confused on how you obtain freedom.
As an example, many entrepreneurs start their own business to obtain freedom. They want to be able to do what they want, when they want, and have no one else telling them what they want to do. Discipline and structure is the opposite of what they feel they are seeking.
What many learn, or at least the ones who achieve great success, is that discipline and structure IS what gives you freedom. By putting in place habits, routines, and rituals that make sure activities happen that are necessary to achieve your goals, is what frees you up physically and mentally to be able to work on big ideas, to be able to disconnect from work and travel, to be present in whatever you doing, with your family, and with your thoughts.
In order to gain freedom, you need discipline and organization. By implementing the Elite Execution System into my business, by leveraging the Personal Compass (discussed in an earlier issue) and putting in place very clear short-term and long-term goals, and by building the activities to achieve all of my professional and personal goals into my calendar, I have been able to free up my time and my mind to work on creative and innovative ideas, I have been able to give myself the permission to disconnect from work and to be fully present with whatever I am doing. By structuring my life around Living Fully and giving myself the freedoms I want, I am able to travel consistently and explore new places—which for me is a key aspect of freedom. I want to be able to work from anywhere—I have committed to 12 weeks of travel and 12 weekend trips each year. We have family goals around going to eight national parks this year, climbing multiple of the 50 high points in America. Next year, we will begin our first big international trip on our journey to travel around the world, starting with New Zealand and Australia. In order to do this, my wife and I (my wife gets most of the credit here as she is an amazing teacher and carries most of the workload) had to commit to cyber schooling our kids. This commitment, and the discipline and work that comes with this decision, is a big part of how we have the freedom to travel so much.
Right now I am in the midst of my first-ever "mini sabbatical." The ability to do this, to travel for basically a month straight, to be out of the office all of this time, came from building my life around the goals I have in all eight areas of life, including my goals around travel and exploration, which are a part of the "freedom" bucket of my 8 F's.
Finally, to have the freedom to say yes to what you really want to do, and what you want to focus on, requires you to say no to a lot. Saying yes to anything is in effect saying no to many other things, as we all are limited by the same 24 hours in a day. Be selective about what and who you let into your life, and what you commit to doing, and doing well.
Closing Thoughts
I want to close with something from Jim Collins. Something he wrote in Built To Last has stuck with me. In that book, he exposed some myths about working at visionary companies. This one resonates with me because of the culture we have worked very hard to create at DLP.
Myth #7: Visionary companies are great places to work, for everyone.
Reality: Only those who fit extremely well with the core ideology and demanding standards of a visionary company will find it a great place to work. If you go to work at a visionary company, you will either fit and flourish, probably could not be happier, or you will likely be expunged like a virus. It is binary. There is no middle ground. It is almost cult-like. Visionary companies are so clear about what they stand for and what they are trying to achieve that they simply do not have room for those unwilling or unable to fit their exacting standards.
For us, it comes down to hiring the right people who make things happen, and setting clear expectations to help them achieve success.
Subscribe to Don's Thoughts